During this off-season, I thought it would be good for me to go out there and talk to a fan of every Premier League club. I wanted to get their insight on how things went last season, what they are looking forward to in the transfer market and how they thought next season was going to go for them. This whole series, you will be able to find here.
For this interview , I "sat down" with Jamie Holme. "I started playing football when I was 7. Joined my first professional club at 10 and went on to play for a number of pro & semi pro clubs. I've been involved in podcasting for about 5 years, I'm now creator & host of @BootRoomPodcast which I do with Ex forest & Leicester left back Alan Rogers & head coach of Racing Louisville, Christy Holly"
So, with that said, let's carry on with the interview:
The Interview
Are you at all disappointed that you didn't go the whole season unbeaten? Does that take a bit of the shine off of the win for you or are you just so pleased to have won it?
JH: Absolutely not. I just wanted us to win the Premier League. Unbeaten records would have been nice but that wasn't our objective. Our objective was to win the league and we did that in unbelievable fashion.
And what about those 100 points? Do you think the players should've been motivated enough following the win to get to the 100?
JH: It's very difficult for the players to maintain the performance levels that they had set pre league win, once they finally won the trophy. That said, I did not see a dip in motivation at all. We were a Nick Pope masterclass away from getting the 101 points.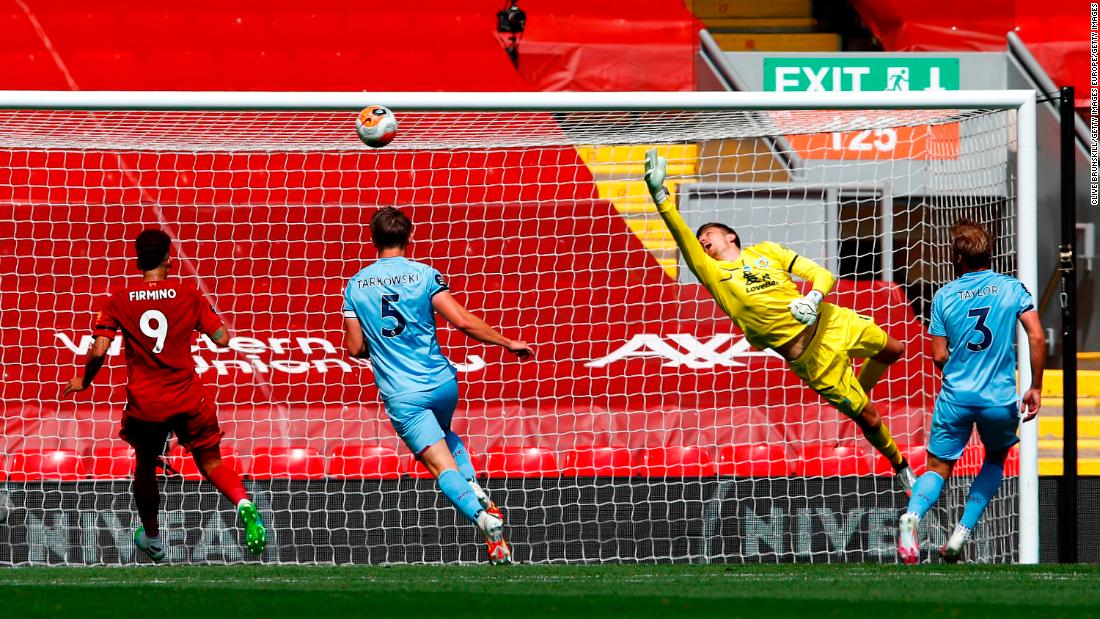 How far do you think Klopp will take Liverpool? Do you think he could take them for 20 years, or do you think the stress of the modern game is too much for managers to stay that long these days?
JH: I think we have a few more years of Jurgen yet. (Thankfully). I think we have one more season with the current squad staying together before it naturally starts to evolve. I think Klopp is focused on building his next Liverpool side so that when he does leave in a few years, he leaves us in a very strong position to challenge for a number of years to come…
Who was your player of the year this season and why? Is there anyone else you have in mind that could also have won it?
JH: There are so many options. Sadio Mane is the man that always delivers in the big moments. He just doesn't have an off day. So brave, so direct. Van Dijk as always. He plays the game like he has discovered a chat mode on FIFA. Finally, Jordan Henderson, the heartbeat of Liverpool on and off the pitch, whose value grows every time he doesn't play. A true credit to the club. If you pick any of these, you would be right.
Looking to the transfer window, what kind of business should Liverpool be doing, and which possible arrivals are you most excited about? Do they need to sign a big name to keep the competition for places up or concentrate on younger players who can come through and follow this team?
JH: Liverpool are in the position that they don't need to make major changes. Before the window opened, I felt we needed a backup left back, centre back and wide forward to provide that squad depth to allow us to challenge on all fronts. I think the option of Thiago, is one of those chances that doesn't come along often. An elite player at a good price. His ability to beat the press and create from deep would give Liverpool a new dimension.
So, looking to next season, how do you think this squad will perform and what are your expectations for that? Is it aspirations for the second title or do you expect Man City to come straight back stronger?
JH: I expect City to spend big like they always do but I don't expect Liverpool's levels to drop off. I expect both teams to go toe to toe. I don't see Liverpool hitting the same consistency of last season but I'm confident they can win the league again.
Thank you again very much for talking to Millsy's View, it was great to have you on board!
JH: My pleasure. Any time.
So, that concludes the interview, thank you very much for reading, we hope you enjoyed it. If you did enjoy reading it, you can find all other fan interviews conducted this post-season here, to check out what Jamie is up to, you can visit his Twitter page here, or listen to the Boot Room Podcast here.
---
This article was written by Nicholas Mills of Millsy's View. Find more of his writing on his blog page, on his Twitter or follow his Facebook page.
To see the rest of my interviews with Premier League fans, you can visit the page here.