During this off-season, I thought it would be good for me to go out there and talk to a fan of every Premier League club. I wanted to get their insight on how things went last season, what they are looking forward to in the transfer market and how they thought next season was going to go for them. This whole series, you will be able to find here.
For this interview, I "sat down" with Tom, site expert over at www.foxesofleicester.com. Here, we discuss Leicester City's expectations at the start of this Premier League season, aspirations for a title and how Coronavirus affected their season. If you would like to see more from them, you can also find their Twitter account here. So, with that said, let's get on with the interview:
The Interview
Millsy: Hi there, thank you for agreeing to do this interview with me, welcome to Millsy's View
Tom: Cheers, Millsy. My name's Tom, I'm Site Expert over at foxesofleicester.com.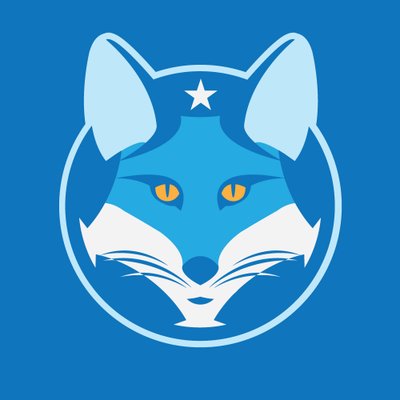 Millsy: So, first off, I'm looking to do a season review of the 2019/20 season, can you tell me how you felt about your team's prospects going into this season?
Tom: Before the season, most of us Foxes wanted to be challenging for Europa League qualification and to have a decent FA Cup run.
Millsy: So, going into this season, many Foxes fans felt that Rodgers could take Leicester City to the next level, but did you expect to start that well, being still in the title race until around Christmas time?
Tom: It was an incredibly deje vu seeming time (2016's title), but to be honest you felt that momentum would subside; Rodgers actually insisted on that at the time. Though we didn't expect the wheels to come off completely.
Millsy: Unfortunately, after such a promising start to the season, you narrowly missed out on Champions League football. Are you disappointed or are you just happy for Europa League? Would you have taken that at the start of the season?
Tom: It was very disappointing to capitulate as Leicester did, no question. Although we would've taken the UEL, yeah.
Millsy: What do you think went wrong? Did the break for Coronavirus kill Leicester City's momentum or were the cracks already starting to show beforehand do you think?
Tom: Losing Ricardo Pereira for the entire restart was a devastating loss for the side! Caglar Soyuncu basically cost his team-mates at least three points with his red card – not to be too harsh because he's been great but that error in judgement was ridiculous.
So, that concludes the first part of the interview, thank you very much for reading and stay tuned for part two. There, we go into a final review of the Brendan Rodgers' current performance, talk about Leicester City's transfer window dealings and take look into their Premier League future. If you enjoyed reading it, you can find all other fan interviews conducted this post-season here, to check out what The Foxes of Leicester are up to, you can visit their Twitter page here, or visit their website here.
---
This article was written by Nicholas Mills of Millsy's View. Find more of his writing on his blog page, on his Twitter or follow his Facebook page.
To see the rest of my interviews with Premier League fans, you can visit the page here.