During this off-season, I thought it would be good for me to go out there and talk to a fan of every Premier League club. I wanted to get their insight on how things went last season, what they are looking forward to in the transfer market and how they thought next season was going to go for them. This whole series, you will be able to find here.
For my this interview, I "sat down" with Thomas Furniss, he is 32 and lived in Sheffield with his girlfriend and two dogs. He has been watching Sheffield United for 25 years. "On my last count I had done 60 of the 92 (Bury and Richo Arena included) English Football League grounds watching Sheffield United, should be more, but work stops me from time to time". If you would like to see more from him, you can find his Twitter account here. So, with that said, let's get on with the interview:
The Interview
Hi there, thank you for agreeing to do this interview with me, welcome to Millsy's View
Tom: Thanks mate.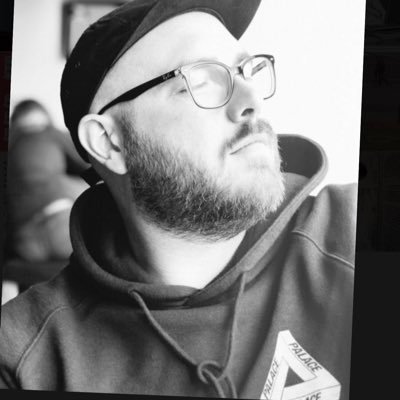 Millsy: So, first off, I'm looking to do a season review of the 2019/20 season, can you tell me how you felt about your team's prospects going into this season?
Tom: I knew we wouldn't be the whipping boys the media had us down to be. I remember telling people that we would surprise a few and their response was just to laugh at me, but I was right. Being written off only fuels Wilder and the team.
Millsy: We are now going into Chris Wilder's fifth season as manager, he's a Sheffield boy, ex-player and now manager, you must love the man?
Tom: Nothing but love for the man. If me and the Mrs. go out for a few drinks I always raise a glass to Chris Wilder. She always tells me to "fuck off"
Millsy: A couple of choice words there! How chuffed are you with his all-business, pressing and attacking football?
Tom: I love our football. We have definitely won a few plaudits this season. We are no longer the big and physical, knock it long sort of team and people are starting to realise.
Millsy: For a long time, it looked like The Blades might get Europa League or even Champions League football next season, are you disappointed that it didn't happen in the end or are you just pleased with the top-half finish?
Tom: I remember being down that we missed out on Europe, but you have to look back on the last four years and pinch yourself at times. I'm still expecting it all to be a dream and I'm going to wake up and we're still in League One. I do miss the League One days at times though.
Millsy: Oh really? What do you miss about it? Would you rather be in League One right now? Haha!"
Tom: Firstly, you don't get football twitter virgins with the crying Mbappe gif, that's a huge plus for me. I say it in jest, you wanna be in the Premier League. It's the best league in the world. I miss the realness of football in the lower leagues. You know you're going to the game and 99% of the fans there are all locals and it was easier to get a pint at half time when we were shit. The grounds are proper grounds and if it's got a terrace, it's even better. Just felt better to me, some of the grounds in the premier league are great, but it's all just a bit soulless. I was impressed with Tottenham Hotpur's new ground this season, though. For a brand new ground they've done a good job and it it wasn't for VAR I would have enjoyed my day even more.
Millsy: Do you feel that the Coronavirus break, plus the loss of fans in the stadium, may have been detrimental to the Blades' efforts? Did it break their momentum perhaps?
Tom: Absolutely! We are a team that thrives in an atmosphere. It killed our away form as well. We had lost two games away from home before the break and only managed two points from six away games after the break.
Millsy: An interesting stat! How far do you think Chris Wilder can take this team?
Tom: As the song goes, he's taking us to the very top.
So, that concludes the first part of the interview, thank you very much for reading and stay tuned for part two. There, we go into Sheffield United's Premier League player of the season, what they need to get up to in the transfer window and expectations for next season. If you enjoyed reading it, you can find all other fan interviews conducted this post-season here, to check out what Thomas Furniss up to, you can visit their Twitter page here.
---
This article was written by Nicholas Mills of Millsy's View. Find more of his writing on his blog page, on his Twitter or follow his Facebook page.
To see the rest of my interviews with Premier League fans, you can visit the page here.