During this off-season, I thought it would be good for me to go out there and talk to a fan of every Premier League club. I wanted to get their insight on how things went last season, what they are looking forward to in the transfer market and how they thought next season was going to go for them. This whole series, you will be able to find here. In case you missed part one, you can find it here.
For my first interview, I "sat down" with Louis Knight, a diehard Villan who's 27 years old and has been supporting Aston Villa his whole life. If you would like to see more from him, you can find his Twitter account here. So, with that said, let's get on with the next part of the interview:
The Interview, Part 2
Who was your player of the year this season and why? (Although we might all know the answer!) Is there anyone else you have in mind that could also have won it?
LK: Player of the season? Without a doubt, Douglas Luiz. Now, Jack of course is the obvious nomination for POTY. But I think, if you take into consideration the fact that Luiz hadn't even really learnt any English and still managed to be a standout player before lockdown, and without a doubt our best player in the 10 games after, you can see why Pep wanted him at City so bad, I think we may lose him if he has another good season. I think Ezri Konsa deserves an honourable mention as well.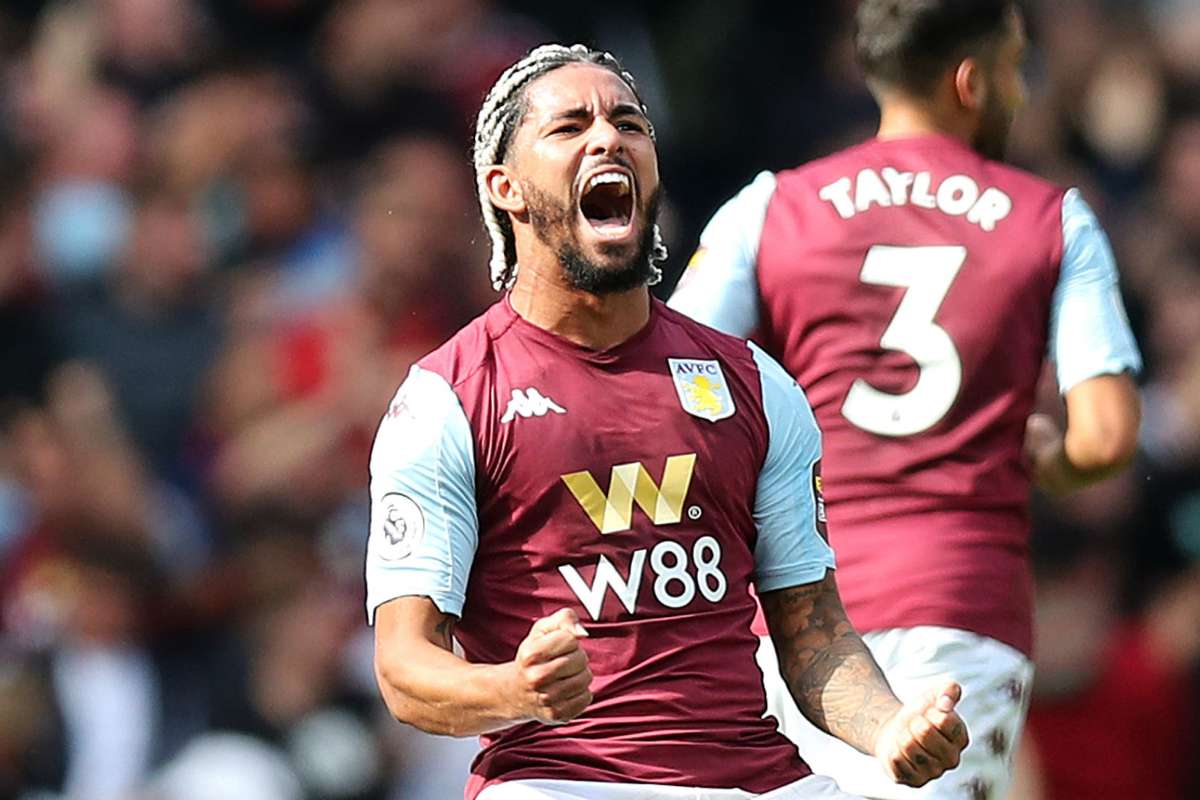 Of course, Villa were very much affected by injuries, do you think they played a big role in your team's performances or were there other factors?
LK: Injuries definitely didn't help if you look at the fact that we lost our first-choice goalkeeper and our £20m goal scorer on the same day. Burnley (A), that's got to give you an idea that it was not plain sailing and, also, I think the team loses a certain amount of confidence when two big characters in the dressing room are no longer in the team. I think that definitely had a rub off affect in the next few games. There are usually other factors though, there's usually something we don't see in the background.
Ok so there you mentioned "other factors". What other factors do you think you're talking about there? Have you, as a Villan, heard something that we may not have?
LK: Well, there is always talk about players and manager issues when a manager isn't getting results, I think the dressing room probably ignored the majority of those rumours and there was obviously a togetherness at the end of the season. The players were criticised for their lack of effort and commitment in games by fans after the restart, but I haven't heard anything specific in terms of dressing room falling outs.
Ok then, so looking to the transfer window, what kind of business should Villa be doing, and which possible arrivals are you most excited about?
LK: I'm definitely excited about the prospect of Watkins [from Brentford], he could potentially be a good player for the future. He scored a fair few goals in the Championship last year. We are certainly strengthening the academy & have already recruited some of the best, if not the best, young talent across Europe and the world. That being said, last year will teach us lessons about not trying to find Premier League experience, we cannot lay all of our hopes on talented teenagers or those players under 26. Benramha, Watkins and Edouard from Celtic have all been linked, I would happily take them, McCarthy from Palace too. But it's early days right now, we have the owners with money so it depends on their ambition now that FFP has been relaxed.
You talk about the talented youngsters you've got in there, who are the ones that you are most excited about, looking to the future? I know about Louie Barry, who looks an absolute steal from local rivals West Brom and who is killing it for the England youth sides, he looks a massive talent!
LK: Carney Chukwuemeka is one we've probably not heard enough about, especially with a great name like that. Of course, Barry is one everybody has seen and he even went and had a little experience playing for Barca's youth set up. Kaine Kessler-Hayden is another, he was on the bench against Everton. But, other than those 3, the investment has been large, from facilities to player upgrades, Purslow wants to build the best academy in the country and I think we're quietly doing that.
So, that was part 2 of my interview with Louis Knight, the lifelong Villa fan. Again, if you want to read the first part of the interview, you can find it here, otherwise, stay tuned for part three!
---
This article was written by Nicholas Mills of Millsy's View. Find more of his writing on his blog page, on his Twitter or follow his Facebook page.
To see the rest of my interviews with Premier League fans, you can visit the page here.