During this off-season, I thought it would be good for me to go out there and talk to a fan of every Premier League club. I wanted to get their insight on how things went last season, what they are looking forward to in the transfer market and how they thought next season was going to go for them. This whole series, you will be able to find here.
For my first interview, I "sat down" with Louis Knight, a diehard Villan who's 27 years old and has been supporting Aston Villa his whole life. If you would like to see more from him, you can find his Twitter account here. So, with that said, let's get on with the interview:
The Interview
Millsy: Hi there Louis, thank you for agreeing to do this interview with me, welcome to Millsy's View!
LK: Thank you for having me!
Millsy: First off, congratulations on your side's survival, how did that final day feel for you?
LK: If I'm honest I thought my days of squeaky bum time were over after two years of play-off finals but that's by far the most nerve wracking it's ever been to be a Villa fan and I'm 27!! It didn't help having to half watch two other games!
Millsy: So, first off, I'm looking to do a season review of the 2019/20 season, can you tell me how you felt about your team's prospects going into this season? Did you believe you could stay up?
LK: Going into the season, for me I was quite optimistic, though Villa fans in general were probably on the fence. I believed we could stay up, I just didn't think it would go down to the wire like it did. Not doing a Fulham was important.
Millsy: For a long time, it looked like you might well go down, was there ever a time where you lost hope? I have a mate who's a Villa fan and a couple weeks ago he was already preparing for the Championship! Did you feel the same?
LK: I think I was probably the same as your friend and we all kind of wrote the team off, especially after lockdown when we weren't getting the points that we needed straight away. I don't think any Villa fan can confidently say that they knew for certain we would stay up, you just got to have that optimism as a fan.
Millsy: What was the best performance that Aston Villa put in in the Premier League last season for you?
LK: I know you're probably just looking for a one game answer, but there's a few that come to mind. The Everton game at the start of the season, with Villa park under the lights, everything seemed to click that night. The Norwich game as well, obviously we scored a few goals so that's always nice as a newly promoted team, but if I had to give a definitive answer, I would say the Arsenal game. If you go back and watch that game, we limited them so much they didn't register a single shot on target (they did hit the post but that doesn't count) and probably could've had a few ourselves so definitely the Arsenal match. Defensively, since the restart we have been a lot better, it just shows what good coaching can do.
Millsy: What do you think of Dean Smith's tactics? Do you feel like he focuses a bit too much on getting the ball to Jack Grealish?
LK: Dean Smith's tactics, to be honest, are what a lot of Villa fans have asked for for a long time, since Martin O'Neill, it's attacking football. It's open, it can be expansive, but that also means it could be very dangerous when we play teams that can play football, just look at the Leicester game just before COVID happened. I was very much convinced that was the nail in the coffin. Personnel definitely didn't help us at times. Substitutions were never perfectly timed, or the players were just wrong, again that further cements the point that we just didn't recruit well enough in the summer to play the game that he wanted to play. Smith was very used to winning games and scoring goals with Brentford in the Championship, then obviously came to us and we had that 10 game winning run including the play-off final.
Grealish is our main man, it's a bit like saying; Do City give Kevin De Bruyne too much of the ball or Messi & Barça. People will think I'm insane for mentioning JG's name with those two but, if you look at the statistical analysis of his game, he really is a mercurial talent. A lot like Hazard or Joe Cole was, he has something that you simply cannot teach, it's natural ability. He has a big future either at Villa or elsewhere.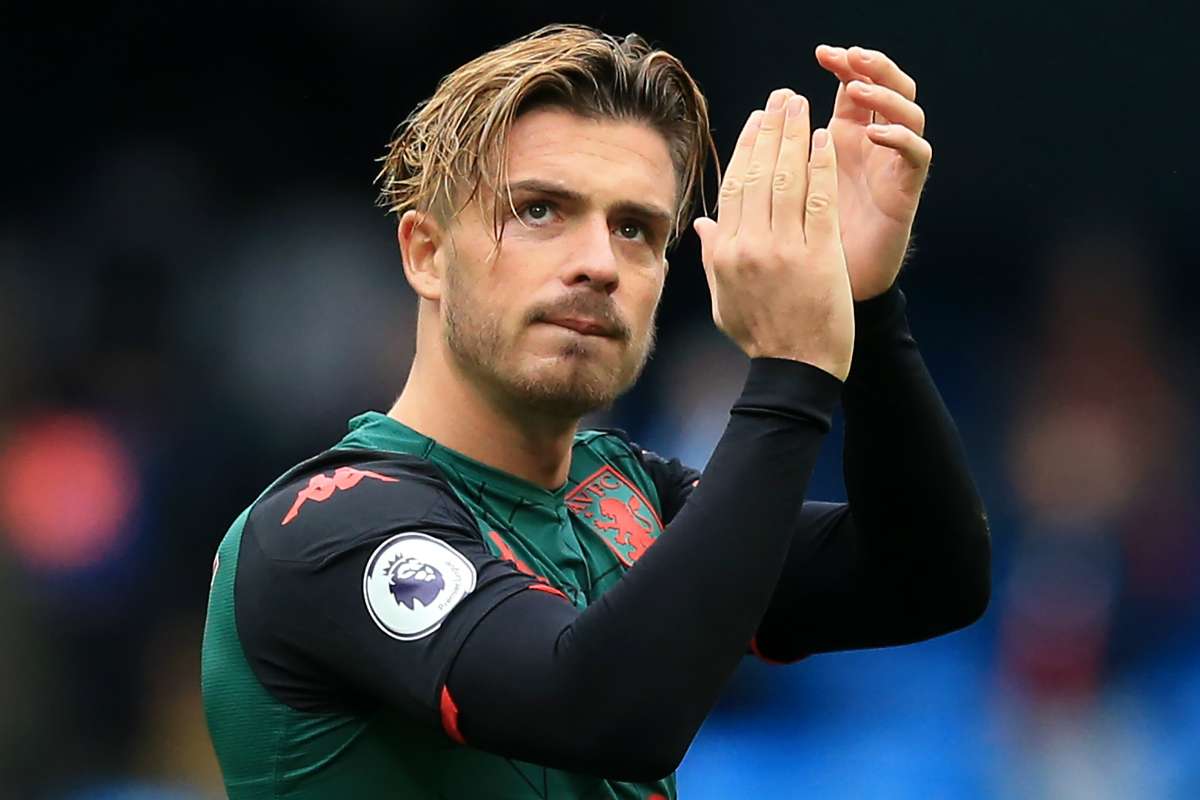 Millsy: You spoke there about the recruitment last summer, what exactly do you think the club could've done better? Do you agree that they signed too many and the players found it hard to gel in the early stages of the season?
LK: I think, because we took the modern approach of hiring a Sporting Director (Suso), a lot of the transfer dealings were handled by him and not necessarily Smith. This model has done and continues to work elsewhere and I hope it works with our new SD Johan Langë. And, we've just hired Rob Mackenzie (Head Of Recruitment), but Smith is rumoured to have wanted Phillips from Leeds, Benrahma, possibly Tammy. So we were all surprised at where the signings came from. Too many players, possibly in one window, yes but we also had to replace 10+ who went the other way. A team will always take a while to gel and I think you saw that after lockdown. Most of the squads in the PL have a lot more playing time together than Villa's. 
---
This article was written by Nicholas Mills of Millsy's View. Find more of his writing on his blog page, on his Twitter or follow his Facebook page.
To see the rest of my interviews with Premier League fans, you can visit the page here.