So I was just on BBC Sport, refreshing the news headlines as I always do, when I came across this article. Arsenal are apparently making 55 of their staff redundant, due to effects of the Coronavirus on their revenue. For me, the following tweet summed this up the best:
According to Arsenal's accounting from last year (page 23), they spent £205 MILLION on staff wages, including playing and non-playing staff. How much do we think the 564 administrative and ground staff are earning as part of that 205? Perhaps 5? Yet, these are the people who are going to be made redundant to allow Arsenal to continue "operating in a sustainable and responsible way".
Of course, they continue talking about how it is important to do this so that the club can stay afloat, yet David Luiz agreed a new deal not so long ago, despite having one of his worst season's so far, why is he not being laid off? According to reports, David Luiz earns an astonishing £120,000 a week under his current deal. Overall, this amounts to £6.2million a year, which could have saved probably the entire staff's jobs for another year.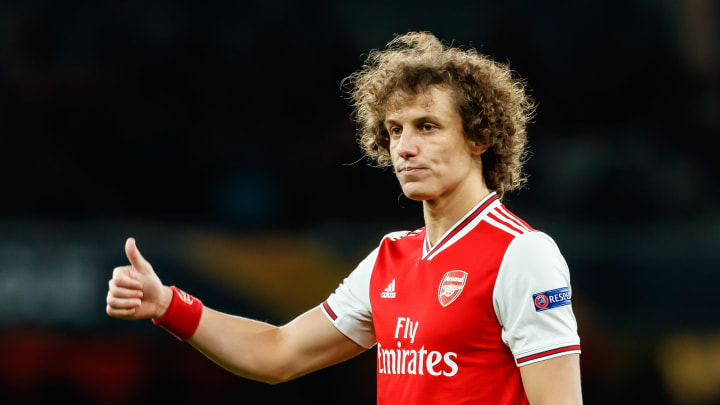 I'm not saying that Arsenal are all bad, they are one of the clubs who took a 12.5% pay-cut during the Coronavirus pandemic, which owner Stan Kroenke (whose personal fortune is supposedly $8.3billion) said helped towards the situation, but was sadly not enough to save these poor, regular, hard-working people their jobs. However, they can also still offer Willian a three year deal, of course.
All this is even going on while Mesut Ozil continues to earn £350,000 a week, and £18million a year on his current deal, despite doing the bare minimum at the club. Meanwhile, these 55 poor souls, who are probably at the club day in and day out, working hard, are going to be made redundant soon and will have to look for new jobs. On the day before, a report came out that the aforementioned Ozil has even FAILED a training test for Mikel Arteta, so actually he is doing even less than the bare minimum.
Arsenal fans are left wondering every year why their club has no money to spend on transfers, well you can look only at your players. They earn, altogether, over £100million a year and yet the club still only achieves Europa League, which results directly in the non-playing staff being fired, whilst they just continue on. To be honest, I wouldn't mind giving up 12.5% of my salary if it meant I was still on over £100,000 per week, which David Luiz is.
All in all, it just contributes to the idea that Arsenal as a football club have lost touch with the everyday man, if indeed they ever were…
---
This article was written by Nicholas Mills of Millsy's View. Find more of his writing on his blog page, on his Twitter or follow his Facebook page.