It's Saturday again and that means that Premier League football is back again. Today I had the fortune of being able to watch Norwich City F.C. fight against relegation to the Championship at Carrow Road against Brighton & Hove Albion. In what was a rather drab affair, Graham Potter's Brighton came out 1-0 winners, thanks to Leandro Trossard's winner.
Millsy's View is now going to go a little more in-depth into the game to see what we as neutral, unbiased fans can analyse from this game.
Norwich City Sinking Without A Trace
After around 20 minutes of the game played, Norwich looked to be the team in the ascension and building a head of steam. Their play looked to be building into a cacophony that could have resulted in a goal, I even text a group chat with a Norwich fan in it saying they were looking pretty good.
However, seemingly almost out of nowhere, Brighton then broke forward and, with their first shot out of their 2 shots on target in this game, they scored what would eventually prove to be the winner. Following that, Brighton took control of the rest of the first half and even after the break, Norwich City didn't seem to want the win too much.
Their play was slow, not that of a side that wants to be a Premier League team next season. Around the 70th minute mark, they again started to build a confidence in their play, but their attackers seemed to be lagging. Cue Todd Cantwell and Teemu Pukki coming on at seemingly the perfect time, with Norwich again starting to look dangerous.
Jamal Lewis had looked decent down the left hand side, putting in some dangerous balls into the box with nobody attacking it, surely Pukki was the man to change this? Nope, their attacks lacked the bite needed to stay in this league and, apart from an Adam Idah header onto the post after 93 minutes, they showed nothing that looked like a side fighting for their survival. Daniel Farke will have to have a good, hard think over the summer if this team would be good enough to come back up if they lose their sparks like Cantwell and Buendia. At the moment, it doesn't look like it.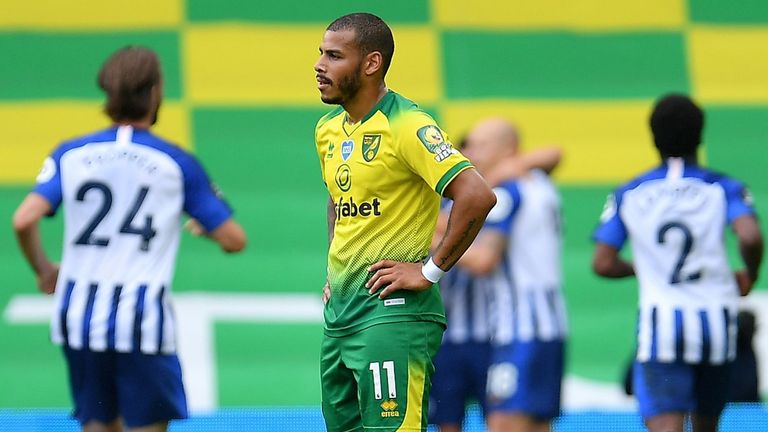 Lamptey Leads Brighton Hot Prospects
Graham Potter put out a rather young side for this crucial game, with an average age of 25. It proved to be a good mix of experience and youth as they put in an energetic performance. Although it was only one nil, Brighton could've had more, had they put away some of their good chances.
Tariq Lamptey, for me, looked the best out of the Brighton youngsters, as he put in a damn good shift down the right hand side. When defending he was very cool-headed, whilst also making some galloping runs forward and looking confident on the ball, he is certainly one to watch for the future.
Neil Maupay looked good again up front, as his stocks continue to rise after some good performances this season, whilst 20-year-old Adam Connolly showed a maturity above his age up front and probably should've grabbed a goal. Aaron Mooy was another one who looked very dangerous on the ball, his range of passing was immense and really unsettled the Norwich City defence. He probably could've got a couple of assists, had the Brighton attack been more clinical for him.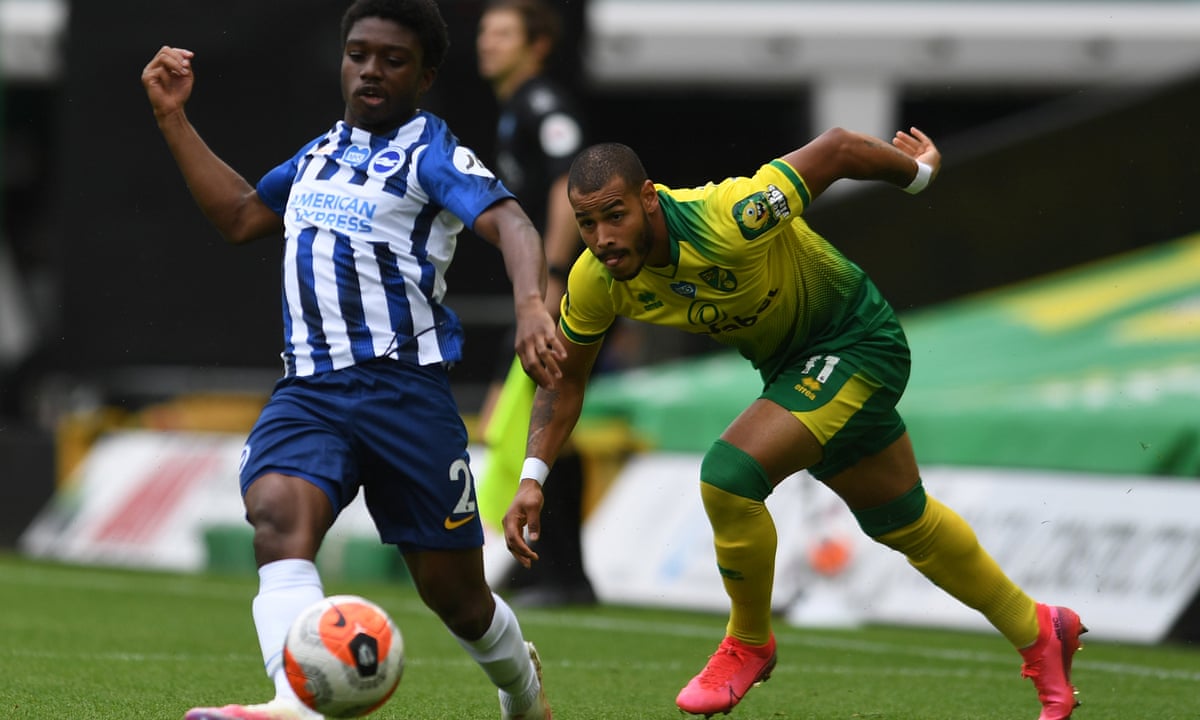 Brighton & Hove Albion To Stay In The Premier League
The joy on Graham Potter's face was plain to see when the final whistle came, his fists were pumping with delight. The Brighton manager knew how crucial this game was to be for his team's Premier League survival hopes and he knew that his team had passed the test.
Overall, he chose a good side for this contest that worked well and had many young faces, so you can expect their performances only to improve next season as the Graham Potter Project can now probably focus on the next step. Although they are not mathematically confirmed as staying up, they know that it will now be tough for the chasing teams to catch them.
Brighton & Hove Albion's next games are against the top two of Liverpool and Manchester City so Potter would definitely have looked at this game as one that they needed to win, and they did.
---
This article was written by Nicholas Mills of Millsy's View. Find more of his writing on his blog page, on his Twitter or follow his Facebook page.